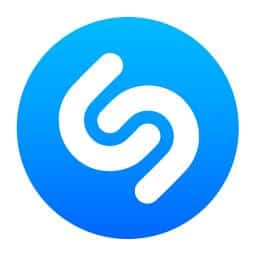 One of the worst feelings is when you listen to a song and forget the name. That dreaded feeling continues throughout the day, and you just seem unable to get the music out of your head. On the off chance, you do remember the song title, it feels like magic. But if you continue to forget song names, consider using Shazam.
Shazam is a music platform that has the primary function of deciphering what a song is through your device's mic. Whether you are in a crowded bar or a large stadium, Shazam's software algorithms find the piece you are looking for out of a database of millions. However, since the initial release of the program in 2002 as a dial-up service in the UK, the program has developed its features to match the technology of modern devices.
Additional features include live lyrics that match up to songs, song recommendations, the ability to view music videos of your recognized songs through Apple Music and YouTube, see what people who live near you listen to, and the ability to find out about concerts and popular releases. Thanks to the ShazamKit service, apps such as Tik Tok, YouTube, and Instagram can now recognize music. You can also share songs you hear with your following on those platforms and FaceBook, Snapchat, WhatsApp, and Twitter.
The company that develops Shazam, Shazam Entertainment, was purchased by Apple in 2018. Since then, Apple has prioritized cross-compatibility and special deals with Apple Music. Users can add songs directly from Shazam to Apple Music without opening an additional app. Apple Music can automatically create a playlist for them of all their recognized songs.
Spotify, or alternative music platform, users have to open music apps to add songs to their playlists. This holds no bearing on the music library of Shazam – all features are consistent between different platforms, and recognition capabilities do not vary between devices.
You can download Shazam on Android and Apple devices and watches and access it through a Google Chrome extension.