---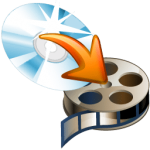 VSO DVD Converter Download
VSO DVD Converter Ultimate offers facilities to convert Blu – ray movies into other formats. You can convert the files in just a few steps, transform your Blu – ray videos in MKV, AVI, DVD and even formats to PS3, Xbox, iPad, and iPhone. VSO DVD Converter Ultimate allows you to customize profiles. The program offers a "live" Preview facility.
Software details
---
Software description
---
Do you have many discs lying around in your house somewhere? Do you want to play them but don't have a player? Since discs players aren't that much available today, we all can relate to it. However, did you know that you can play them through your computer? Yes, you can. What about it? Is it advisable to use that disc all the time? Well, you shouldn't. Since discs are more prone to data corruption, you should back up the files from them to be safe.
Backing up files and media content from discs is easy if you have the right tool. Tools are applications or other software that can accurately read and backup disc devices. If you're going to look for one, you should stop right now. Meet DVD Converter by VSO. It is a great application when you want something that can handle more discs and media formats. Given how fragile discs are, it's crucial to use the right software.
Key features of VSO DVD Converter
Convert DVDs for mobile devices compatibility
Convert DVDs media into different formats
Create and use conversion profiles
Supports subtitle
Video editor
Chapters support
VSO DVD Converter: What should you expect?
Convert DVDs for mobile devices compatibility
VSO DVD Converter can save the media files from your DVDs to external devices. It will make the files from your discs compatible even with mobile devices. As you see, some gadgets require specific formats. For instance, not all media formats work with Apple devices. Therefore, the VSO DVD Converter is a great tool to have. You can convert into media files for Android, iOS, iPad OS, Xbox, PS3, and many more.
Convert DVDs media into different formats
VSO DVD Converter is capable of extracting files from DVD discs. After extraction, you can choose to export into different file formats. In detail, you can convert into:
.3gp
.avi
.dts
.m2ts
.m2v
.m4a
.mkv
.mp3
.mp4
.mpeg
.mpg
.mts
.ts
.vob
.webM
AAC
AC-3
Flac
MP3
MP4
Mpeg2 audio
Multi-channel AC-3
Ogg Vorbis
Besides, it supports the following video codecs:
AAC
AC-3
DVD subtitle
FLAC
H264
DTS
Mp4
Mpeg-1, 2, and 4
Mpeg2 audio and video
Ogg
VP8
Xvid
mp2
mp3
Also, these are the supported discs types you can copy to:
Create and use conversion profiles
You can create profiles, so you don't have to configure them every time you copy from a disc. In the long run, it will be efficient for your work. Profiles will contain settings and preset for certain disc types.
Supports subtitle
You can download, insert, and include subtitles from your extracted files. In detail, these are the supported subtitle files:
DVDsub
Remux
Integrated subtitles
Video editor
It includes a built-in editor so you can trim videos before exporting them to a storage device. Make sure your videos look perfect before sharing them.
Chapters support
If you're converting movies from discs, chances are, they have chapters in them. VSO DVD Converter is capable of converting chapters into your exported file. It will make them a separate file so you can still enjoy the segmented parts of your videos.
Extra features
GPU acceleration
Burn files into discs
And many more