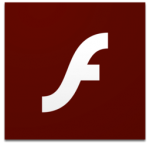 Adobe Flash Player Download
Adobe flash player is an essential multimedia tool that can be used to execute a wide variety of multimedia file formats both on your desktop's web browser and on mobile phones as well. Some of these file formats include: SWF, FLV, PNG,GIF, JPEG,MP3, AMF, XML, JSON, etc.
If you regularly stream content on YouTube or any other video site then you have definitely come across Adobe Flash Player. Actually, without it, you wouldn't have viewed those videos anyway. It is the one thing that enables most internet users to interact through multimedia. It works on both computers and mobile devices.
As far as streaming goes, the adobe flash player is one of the most important tools to have by your side. With a strong internet connection, you will be able to steam any video quality you want at the snap of a finger. It is also very compatible with multiple browsers and devices making it very easy to access and utilize. Did I mention that it is a freeware? The most essential multimedia web app in the world is absolutely free.
The beauty of adobe flash player is you can get it in different forms. You can either get it on your web browser as a plug-in or download it as regular software and install it on your device. Basically, if you want to view any content that was created on the adobe flash platform, the flash player will be at arm's reach.
Adobe Flash Player is not restricted to videos only. It also supports other multimedia such as audio, GIFs, animations and photos. All you have to do is enable it in your browser's plug-ins or extensions tab and you are good to go. In most cases, you will be prompted to install it or enable it if you are about to view media that requires it. The same will happen if it is outdated and a new update is available. The best thing is to let it update automatically if you have internet access 24/7. Otherwise, you will have to set it to inform you every time a new update is available so that you can download and install it manually; whichever works for you.