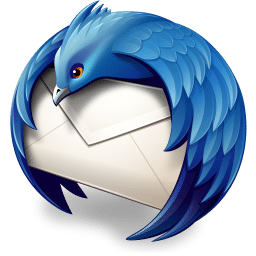 Thunderbird is one of the most popular software solutions for email, calendar and task management. It is an open source program which helps users with managing multiple email accounts from different providers in one application.
Thunderbird provides powerful filters to sort your inbox and keep it clean and organized. It offers as quick search tools for finding messages quickly. One of its best features is its built-in 'junk' mail filter which eliminates all unwanted spam emails without user intervention. Thunderbird also offers an efficient message manager that lets you archive old messages. It adds labels or tags and making them easier to find later on. The software makes communication between individuals convenient and secure by giving users control over their data. It includes encryption options making exchanges confidential ensuring security.
Smart Folders
Smart Folders are an innovative tool built-in to the Thunderbird email client designed for organization and efficiency when managing emails. This feature allows users to create customized virtual folders which automatically display all messages with certain criteria. Such as subject lines containing specific keywords or emails from selected addresses. Smart Folders help efficiently organize emails by saving time on manual searches. This operation is sped up further through sorting of correspondences into subfolders. More advanced sorting criteria can set including age, attachments and flagged status. With its easy configuration options, Smart Folder makes it easier for users to have the right information in concise manner.
Search and Filters
Search and filer tools of Thunderbird are one of the most powerful features it offers. These tools help to make your email experience more focused and efficient, with easily searchable existing mailboxes. It provides filtering out emails from spam or other undesired sources. You can search by a sender's name, message subject, keywords or phrases in the body content, particular dates, or mailbox folders. You can filter incoming messages using custom filters based on criteria like certain senders, subject lines, words in the text etc. Outlook 2013 provides 'Instant Search' function. It quickly locates mails related to queries entered into a search box located in the toolbar at top right corner of its window.
Email Management
Thunderbird is a powerful email management software that enables users to streamline, manage and customize their emails. It has features such as Auto-reply, Mail Filtering, Instant Search, Calendar integration with Task and Reminder capabilities. Additionally, it allows for an unlimited number of accounts from different providers like Gmail or Outlook all in one place.
The mail account setup is easy and very user friendly with additional customization settings available in the interface. Inbox protection tools are included to keep malicious emails out of your inbox. It helps you prevent data breaches caused by phishing attacks. A convenient navigation sidebar helps you find the right information faster when browsing through messages. Its advanced integrated search function helps users save time when exploring their emails. It ensures important pieces of communication aren't lost among longer threads or discussions.