---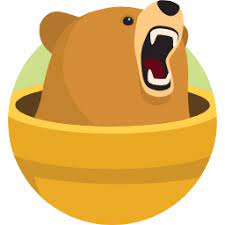 TunnelBear is a secure VPN service that provides privacy and security to its users. It encrypts your data so third parties cannot see your online activity. Additionally, it masks your IP address so that you can appear to be located in another country. This article will cover what you need to know about TunnelBear to decide whether it is the right VPN service for you.
Software details
---
Android / mac / Windows 11
Software description
---
What is a VPN?
A virtual private network is a service that allows users to use the internet securely and privately. Using a VPN means your data is encrypted, and your IP address is hidden. Essentially, your online activity cannot be tracked or monitored by third parties, such as your ISP or government.
Why Use a VPN?
There are several reasons to use a VPN. Some of the most popular reasons include the following:
To keep your online activity private from your ISP or government
To access geo-blocked content (such as Netflix or BBC iPlayer)
To stay secure when using public Wi-Fi
To avoid being tracked by advertisers
To torrent safely
How Does TunnelBear Work?
TunnelBear works by encrypting your data and routing it through its servers. This process hides your IP address and makes it appear as if you are in another country. Additionally, TunnelBear uses a no-logs policy, which means that it does not keep track of your online activity.
This service is beneficial for anyone who wants to keep their online activity private or access geo-blocked content.
TunnelBear Compatability
There are apps available for TunnelBear on Windows, Mac, iOS, and Android. Additionally, there is a Chrome extension and a Firefox add-on. Nearly all users can find a way to use TunnelBear, no matter what devices they have.
Pricing
TunnelBear offers a free plan with 500 MB of data per month. This is enough for most people who just want to use a VPN for occasional tasks, such as checking their email or browsing the web. However, if you want to use TunnelBear more often, you will need to upgrade to one of their paid plans. The paid plans start at $9.99 per month, though there are discounts for paying annually.
If you are a business owner, there are plans to keep your whole team safe. The business plans start at $5.75 a month per user. There are no limitations on the number of devices or browsing data.
Features and Security
TunnelBear has a number of features that make it a great VPN service. Firstly, it is very easy to use and requires no technical knowledge. Additionally, it has strong security protocols, such as AES-256 encryption and a strict no-logs policy.
TunnelBear also offers customer support in case you have any questions or problems. You can contact their support team through email or live chat.
Should You Use TunnelBear?
TunnelBear is a great VPN service for those who want to keep their online activity private and secure. It is also a good choice for those who want to access geo-blocked content. However, users will need to pay if they want to use TunnelBear for more than 500 MB per month.
Overall, TunnelBear is a secure and easy-to-use VPN service that is great for both individuals and businesses. If you are looking to keep your data safe and private, TunnelBear is a good option.
Alternate Softwares