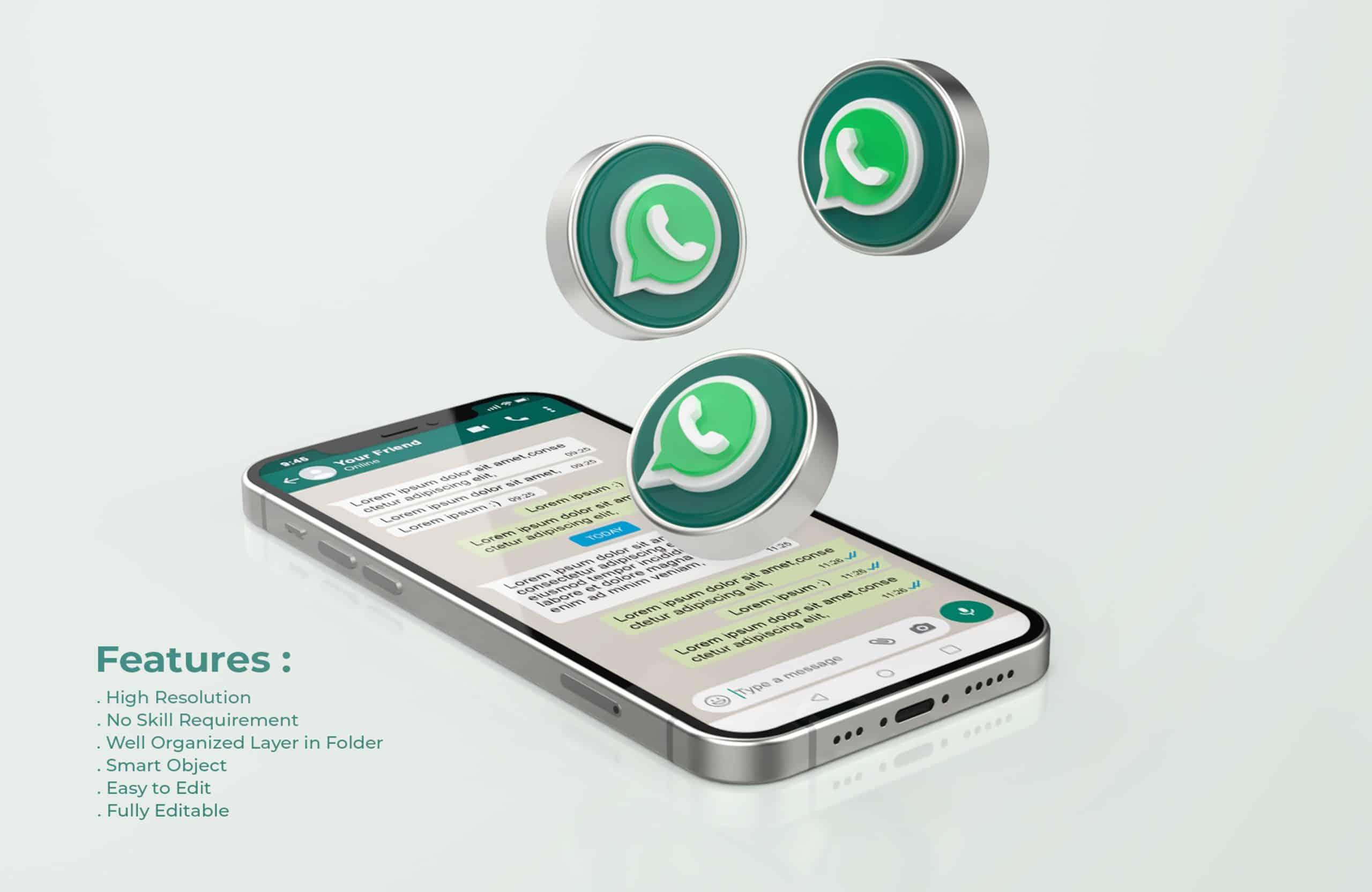 How to use WhatsApp Web
WhatsApp Web is a Facebook-owned free data chat app messaging service and the browser version of the chat app. It is an international service and is compatible with iOS and Android devices. The app can also be downloaded on Windows and Mac browsers.
The app is entirely free and doesn't use ads. All you need to get started is a phone number and a device. The installation process varies a bit between iOS and Android devices, but it should only take a few minutes to install.
Download the App from Web Store
Go to AppStore or Play Store to download the app. Then, launch the app, more instructions listed below, and start approving requested permissions.
You will have to enter your phone number and tap confirm. You will receive an SMS with a verification code. Once verified, you may begin importing contacts, if desired. You can do it manually if you do not want to import contacts automatically.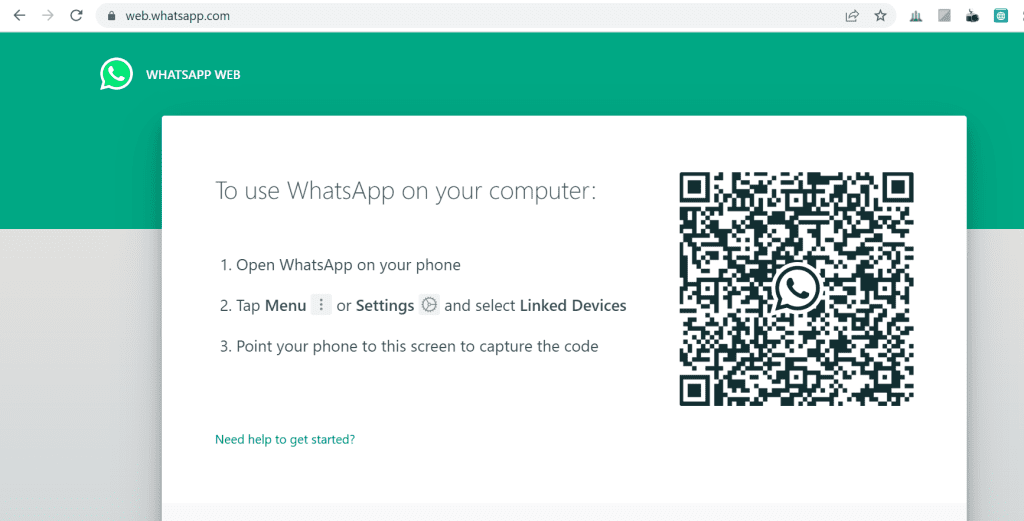 How to Use the WhatsApp Web
Find the URL to the app and open it in Edge, Safari, Chrome, Opera, or Firefox. Alternatively, you can scan the QR code on the WhatsApp page from your mobile phone. The app automatically launches in a browser and is active until you log out.
Connect Your WhatsApp Account
After you've launched the app, go to the WhatsApp website and link your account with your mobile phone app.
Launch the App on Mobile Device
Once you've connected your app and website accounts, you are ready to launch the app on your computer or device.
Scan QR Code on Computer with Mobile Phone Device
You'll see a QR code when you open the app on your desktop. Scan the QR code with your phone to continue.
Open Phone Settings
Next, go to your mobile device and open settings. Choose Settings > WhatsApp Web/Desktop.
Choose a QR code. Scan the QR code to pair your mobile device and desktop.
Determine Privacy Settings
The WhatsApp messenger service allows you to determine how much information you share and what other users can learn about you. When prompted to enter your privacy settings, take a minute to read each choice and determine if you want your information to be public or private.
You can also block users on the WhatsApp service and turn off read receipts.
The mobile app of WhatsApp and the desktop version look very similar. Other features include:
Sending a message from your desktop
Creating new chats
Look at previous chats
Type a message to start chatting
Attach files to messages
Create Your WhatsApp Profile
You'll want to create a user profile to get the most out of WhatsApp. Creating a profile will allow your contacts to know who you are. A profile includes a picture, name, and bio. To create your bio, follow the directions below.
Tap the three dots in the right corner of the app
Tap Settings
Tap your name
You can add a picture by tapping the camera icon
To change your name, tap the pencil icon
Enter your bio by clicking the pencil icon next to About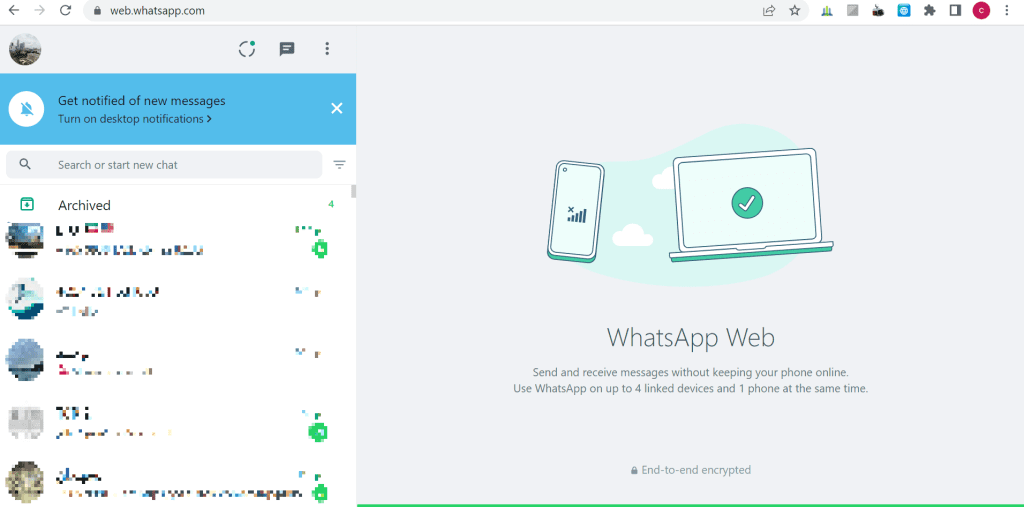 How to Start a Chat in WhatsApp
You won't have any chats the first time you open the app. To start a new chat conversation, click the chat bubble.
Once the chat bubble is open, start writing your message in the text box. You simply have to click the arrow next to the text box to send the chat.
How to Start a Group Chat in WhatsApp Messenger
Starting a group chat in WhatsApp is just as easy as starting a 1-on-1 chat. After clicking the chat bubble at the top of the screen, click new group.
After you've clicked the new group option, a list of your contacts will pop up. Select the contacts that you would like to be included in the group. Once you have added everyone you'd like to include, start chatting using the text box.
Each person in the group chat will be identified, so it will be easy to tell who is speaking in the group text.
How to Make a Voice Call on WhatsApp
WhatsApp uses your Internet connection to make phone calls, so it is virtually free for all users, even international users. To start a phone call, click on your contact and select the voice call button. You'll be connected and can conduct a voice or video call.
Just like the group chat option, you can also conduct group voice or video calls. Updates to the WhatsApp feature have doubled the number of participants who can participate in voice or video calls. Initially, the app supported up to four users at a time. Updates have expanded it to eight users.
Use the Broadcast Feature to Send One Message to Several People
You can use the broadcast feature if you'd like to send the same message to several people but don't want the recipients to know you sent the message to several people.
With this feature, you can write one message and then select broadcast to determine who will receive this message. As a result, the recipients will not know that the message was sent to other people.
When someone responds to your broadcast chat, it will open a private dialog box for each person that responds. Broadcast chats can only be sent to people in your contacts. If a person is not on your contacts list, you will not be able to send them the message.
Use the Search Function to Find Previous Chats Quickly
If you need to find a specific conversation between you and one of your contacts, you can use the search function to find this information quickly. Simply click the search box and type something you remember from that conversation. Quickly, you'll have a few conversations to choose from, and you can find exactly what you need.
BackUp Chats
After a chat has ended, you can choose to do nothing, or you can back up your chats. If you want to back up a chat, click the backup option.
How to Use the WhatsApp Status
WhatsApp Web is an excellent alternative to FaceTime, especially for Android users. But what makes it a bit different is the ability to post statuses.
The statuses on WhatsApp are similar to those posted on Facebook, Instagram, or Snapchat; it's a way to share a little slice of your life with your contacts.
WhatsApp App Features
The WhatsApp messenger service is updated often to ensure it keeps up with what users want. Features that have been added to make the app even easier include:
Call-waiting
End-to-end encryption
Voice over mode
Braille keyboard
Low data mode
QR scanning
Animated sticker packs