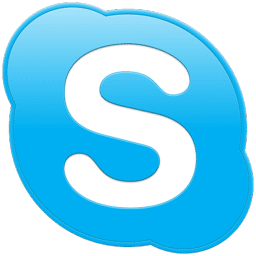 Skype – The Simplest Way to Chat and Call Online
Hundreds of millions of individuals worldwide currently use Skype to chat, call, and communicate online. Whether you need to call your best friend, set up a live video conference for a work interview, or simply chat with family and friends, it lets you all of this and more with a sleek, simple user interface.
Why Choose Skype?
Skype allows you to set up high-definition (HD) video calls and audio calls on-demand, as well as record your calls with live subtitles to read exactly what was spoken. There are a number of smart messaging features and incredibly simple screen-sharing capabilities it will allow you to take advantage of without any complicated setup or frustration.
Simple Audio and High-Definition Video Calling
Hop on a one-to-one phone call or video call with HD audio and video conferencing capabilities. With recent updates, you can now configure call reactions and get even more out of your audio and video calls.
Record Calls & Experience Live Subtitles
Whenever you'd like to capture a special moment, call recording allows you to quickly and easily save your most special audio or video calls to your device. Additionally, with live subtitles now available on the application, you'll be able to see a live subtitled annotation of everything being spoken in real-time.
Smart Messaging Features
Simple back and forth messaging can be great on its own, but with Skype's smart messaging features, you'll be able to take your online conversations to the next level. Now you can react to messages to show exactly how you feel without typing out a lengthy response, and tag people using @mentions to grab their attention and bring them into the conversation.
Share Your Screen with Ease
Screen sharing has never been easier. Whether you'd like to share family photos or show your most recent presentation to an online audience, Skype makes it incredibly simple to share your screen with multiple people.
Works Across All of Your Devices
Never worry about accessibility and portability again. This application works seamlessly across all of your devices including your smartphone, tablet, desktop computer, laptop, web browser, Alexa, and even Xbox. All you have to do is get it on your device, log in to the application, and start talking, chatting, or video conferencing live.
Boost Your Productivity
With the increasing demand for virtual video conferencing and remote work, it allows workers, employees, and employers to stay productive online through easy online meetings, interviews, and team communications.
Meetings, Interviews, and Audio Conferences with One Click
With this application, setting up a meeting is as simple as logging in and inviting one or multiple other people into your video or audio conference. Set up quick meetings with your entire time in just one click, and easily invite candidates to interviews through the application.
Call and Text Normal Cell Phone Users
If you'd like to call or text a normal cell phone user who doesn't currently have the application, this has now been made easier than ever. Call mobile phones and landlines from any location in the world at low rates by using Credit and subscriptions. To take it a step further, you can get a local phone number from 25 regions and countries and receive unlimited incoming calls by paying a flat fee. SMS text messaging is also available from the application.
To get started today, find a Skype download link and begin communicating globally in minutes.