---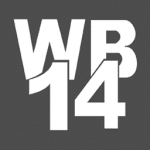 WYSIWYG Web Builder Download
WYSIWYG Web Builder is a user-friendly application that gives you the easy way out when it comes to designing a website. It stands for What-You-See-Is-What-You-Get and helps you create websites without hassles. Even if you aren't aware of HTML and CSS, you can use this tool to build a site that suits your needs. The software possesses an intuitive and user-friendly interface and facilitates you to make the most of its features through drag and drop support. This software works well for beginners. It's a lightweight application that can be installed in no time on any Windows-based PC.
Software details
---
Software description
---
WYSIWTG Web Builder is a program that assists in the creation of web pages. WYSIWTG stands for What You See Is What You Get. The user-friendly program offers several online tutorials and online support teams that answer questions in less than 24 hours. This software is a must-have for anyone interested in website design or currently maintains a website.
Special Features
The program, similar to a desktop publisher, boasts "One Click Publishing" by employing The Drag and Drop feature, and the menu and navigation bars make WYSIWTG Web Builder tremendously easy to use. The Panel menu features links to Skype, Facetime, Phone and SMS, so the website can keep the user in touch with visitors. Incorporating over 100 templates and utilizing the photo galleries, rollover text and rollover image, as well as slideshow options ensure professional presentation of the website. The program offers a preview mode (live style) that allows the creator to see the webpage as it is being designed. This is helpful because the web builder sees what the visitors will see instantly, when adding text and images and when making changes.
WYSIWTG Web Builder can be used with any Hosting Service and it eliminates the need for a FTP program. Incorporating standard outputs, for example, HTML4, HTML5, PHP, XHTML and CSS3 ensure the software is a great choice. CSS3 animations make webpages visually appealing, and the latest software has added 40 more predefined animations. The program has a toolset specifically devoted to the design of mobile webpages which is effective in our current society. The best part is that coding skills are not needed with WYSIWTG Web Builder.
The websites designed using WYSIWTG Web Builder ensure visitor satisfaction with forms that are easy to setup with the use of a wizard and a convenient sitemap (the sitemap generator is compatible with Google). Support for video formats, including Windows Media Player, mp3 player, YouTube and Flash video, to name a few, ensure visitors will return to the site due to the entertaining videos presented. JPEG images are automatically resized to the best fit for the page when imported.
User Interface
WYSIWTG Web Builder has created an extremely exciting user interface. Instead of a boring old toolbar style interface, the software developers produced one that is a ribbon style. A multitude of options and tools allow you to make changes and insert items, objects and text onto the webpage you are building. Some of the tools have drop down menus for even more options. You will be able to get the finished results you desire.
Final Say
Webpage creation is brought to a new level with WYSIWTG Web Builder. Designers can purchase the program online, as it is only available by download, then they will receive a registration key by email. One license can be procured per user and is able to be installed on 3 devices. The creators encourage users to take advantage of the 30 day trail, which is a fully operational version of the program. This particular software goes above and beyond other similar programs.
Alternate Softwares