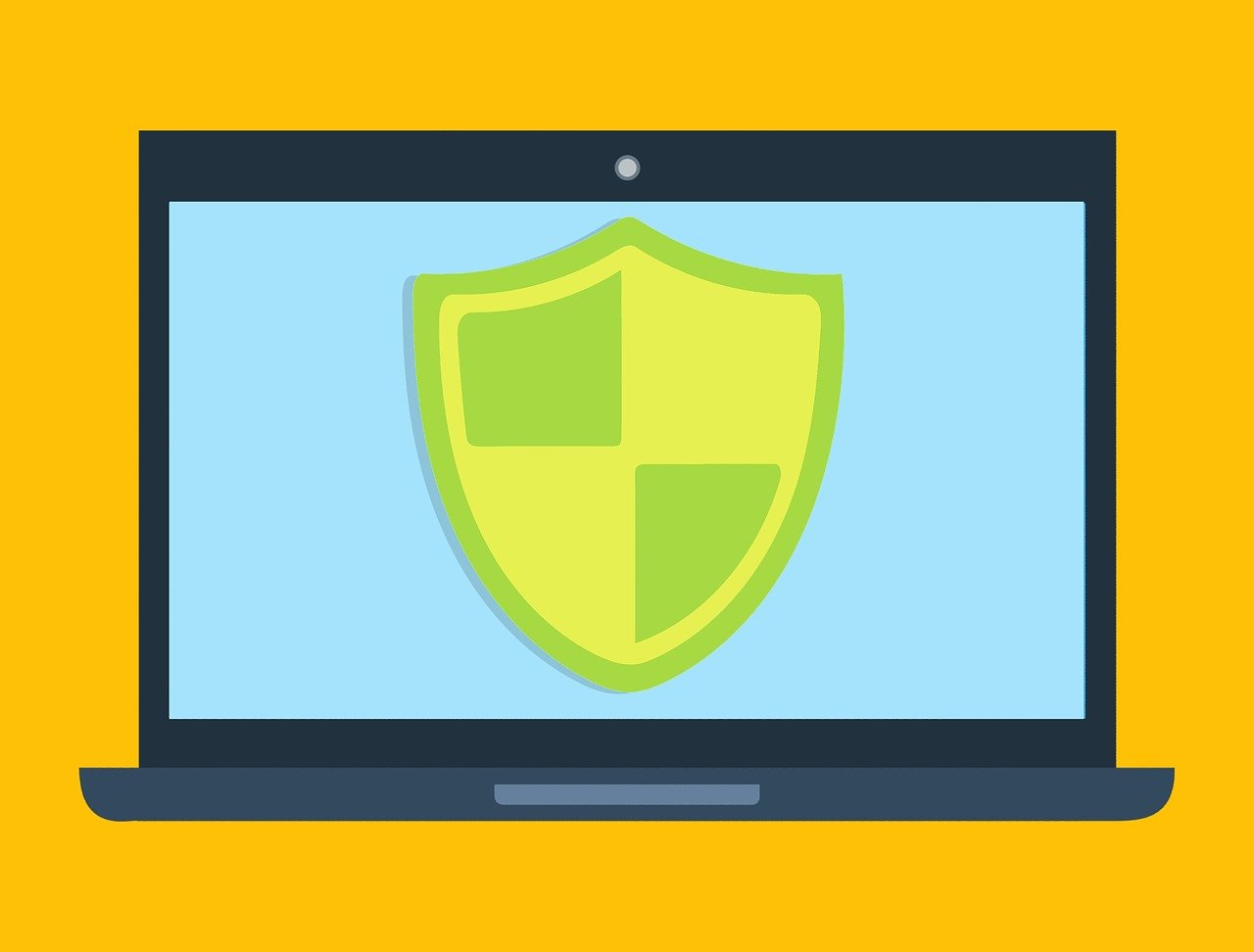 Best Free Antivirus Software For 2023
Computer viruses, and malware come in nearly all forms nowadays. From phishing emails with offers too good you can't resist, to spyware, and others that outright cut your device access. And while most devices nowadays feature built-in protection, it's not enough.
Luckily, there are plenty of awesome free antivirus software you can maximize to enhance your device's safety. Here are ten of the best free antivirus software we recommend.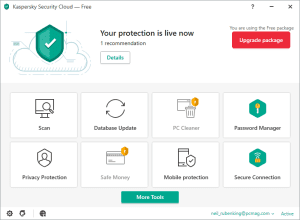 Kaspersky has one of the most feature-packed, and also the best antivirus software in the market. The Kaspersky security cloud free is an update of the Kaspersky free AV and looking at what it has to offer, it indeed is an update.
To begin with, it uses the same malware-scanning technology used in the paid version to detect malware. This not only results in comprehensive malware prevention, but also removal. We also loved that it includes a system watcher, a feature capable of not just detecting, but even reverse the impact of ransomware.
Gamers will love it even more because it also includes a gaming mode to prevent notifications, and other interruptions.
Where most free antivirus software outright deny users password management, Kaspersky allows free users up to 15 password entries, and a limited-usage VPN. Hotspot Shield VPN users on Kaspersky free users get 300mb of free and secure data connections they can use to tap into the former's infrastructure.
This free antivirus also automatically adds browser extension to Chrome, and Firefox browsers, protecting users from malicious URLs, ads, and cookie trackers. Kaspersky free scans are also quick. Free version users get the full scan which comprehensively scans, and identifies malware, and a quick scan whenever they need to conduct a quick check of their device. Kaspersky Cloud free also runs free background checks on USB flash drives for malware and ransomware.
The interface is well-laid-out and even displays a red exclamation mark for items that might need attention. This makes checking for threats exceptionally easy even for the first-time user. The catch? Free features for Mac and iOS users are limited, plus you get no direct customer support. But in a nutshell, it's one of the best antivirus software we came across.
Pros
System watcher for ransomware attacks
Limited but available password management
Comprehensive scans
Limited VPN
Light impact on CPU performance
Cons
No direct customer support
Limited features on Mac and iOS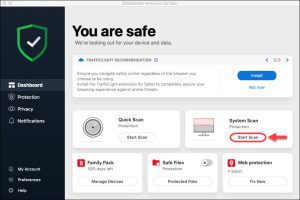 Bitdefender is among the most coveted software in the market, so, it's no surprise they also have one of the best free antivirus software.
Upon installation, Bitdefender's antivirus gets to work, and does a full scan for malware, viruses, malicious items left from past installs, and any other threats. The full scan might take anywhere from an hour, but subsequent scans are quicker.
Other than a free antivirus, free trial users also get online threat prevention. It features a web filter to scan, and block malicious sites, consequently protecting users from phishing, and spam attacks. The advanced threat defense feature takes security to the next level. it uses machine learning to detect, flag, and notify users of software with suspicious activity, for instance, making unauthorized system changes.
Bitdefender free trial users also get full customer support via phone calls, emails, chats, and even community forums. They also get updates sent out daily. The best part? Malware scans and updates happen in the background. The catch? There are no customizable accessories with the free version. Everything except USB drive scans is automatic. Also, the free version is limited to Window users.
Pros
Works automatically but in the background
Advanced threat defense
Regular security updates
Cons
Free version is limited to Window users
Not customizable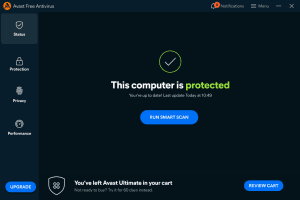 If you own a computer, you've undoubtedly heard of Avast. It's one of the most popular antivirus programs in the market, and just like the paid, the free version doesn't disappoint.  It offers six layers of antivirus protection- smart scan, behavior shield, file shield, rescue disk, quarantine, and cyber capture.
The smart scan runs through your device for hard-to-find threats, typically hidden in files, and programs. The behavior shield alerts you whenever a program or software starts to behave suspiciously, while the file shield notifies you of suspicious files before you open.
The avast free antivirus also includes WI-FI network security, a secure browser, ransomware protection, and even data leak alerts. And if you install, or have another antivirus software, Avast automatically enables Passive Mode which turns it off to avoid interfering with the other software's activity.
Pros
Up to six layers of protection for free
Safe, protected browsing via the Avast browser
WI-FI network security
Ransomware protection
Passive mode to prevent interference with other antivirus software activity
Cons
Almost impossible to opt out of data sharing
Password management is limited
Free version is limited to personal use
4. TotalAv
Real-time scans might be exempt from the free version, but TotalAV free trial users get quite an impressive string of malware-protection features. It has an incredibly user-friendly interface, and upon installation, TotalAv performs a smart scan, which is essentially-multifaceted to comprehensively identify, and notify users of threats.
The smart scan starts with a quick malware scan through your device, followed by a quick check on your startup apps. It also runs through duplicate and junk files, browser logs and cookies.
The result?
You end up with a detailed report of malware threats, any tracking cookies you might have, duplicate and junk files, and potentially unwanted applications. More importantly, you get security recommendations. TotalAV free trial users also get a browser cleaner, phishing protection, malicious URL blocking, and removal tool. Find the cons below.
Pros
Comprehensive smart scan
User-friendly interface
Includes a browser cleaner
Cons
Password manager is limited to paid version users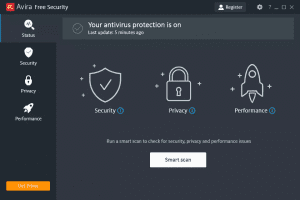 Want the best free antivirus for all your devices? The Avira free antivirus is a good fit. It's compatible with Windows, Mac, Android, and iOS.
Free users get the basic malware scanner, and an adware scanner to detect and block ad software attached to downloads. It also includes a spyware cleaner, and a real-time anti-ransomware feature to scan, and protect your data from hackers.
Want to browse the web more safely? Avira free antivirus also includes the free Avira browser which detects, and blocks harmful ads and webpages to protect your web activity. And if you prefer your regular browser, there's an Avira Browser safety extension for common browsers like Chrome, and Firefox.
Avira also incorporates an automated, intelligent machine learning system into its free version. As a result, free trial users also enjoy ongoing protection from new, and evolving threats. Other features available to free trial users include an ad blocker, firewall manager, and a cookie tracker blocker.
Pros
Available for all types of device users
Has an ad blocker
Features intelligent machine learning to protect against evolving threats
Browser extension
Cons
Basic protection features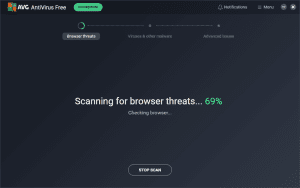 Love gaming on PC but hate it when ads pop up mid-games? AVG free antivirus will solve that problem for you. It includes a gaming mode to stop all notifications, and any intensive, background CPU-activity whenever a gaming application runs full screen.
Unlike most free antivirus, AVG boasts a real-time malware scanning which helps protect from existing, current, and newer threats. You also get an anti-ransomware feature to prevent unauthorized programs from stealing data, or making changes to your files.
AVG's free antivirus software interface is incredibly customizable, and users can adjust notification settings, back or white-list apps, or even customize how you run program scans. It also includes a passive mode for when you install an additional antivirus software, and a file shredder to permanently wipe files.
Avast procured AVG some years back, but never merged the two meaning they're different, but may have some similarities if you're only focused on the free version.
Pros
Impressively customizable for a free antivirus software
Features a file shredder
Gaming mode to cease notifications
Customizable scans
Cons
Lacks a quick scan option
The AVG website might be tricky to navigate for first timers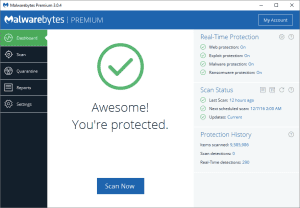 Most antivirus software protect your device from impending threats, but won't do much once the threat is in. Not the Malwarebytes though. It is specifically designed to protect against active threats.
It offers no real-time protection meaning zero protection from ransomware. On the Brightside, it has an incredibly effective active on-demand, and on-access malware detection and removal tool. As a result, it can detect and remove threats not just before, but even after they elude existing firewalls.
The software applies behavioral monitoring for on-demand malware scanning to detect and block potential threats even before you click the link. It applies a rootkit scanner for on-access threats to ensure it unearths malware, and threats that might be deeply buried in computer files and programs.
For regular browser users, Malwarebytes has a browser guard extension for Chrome, Firefox, and Microsoft Edge. It protects against basic browser-related attacks such as phishing, and spam attacks.
Browser guard also automatically removes ads and trackers, and potentially malicious sites from your browsing results, and history. Worried it might block your regularly used sites? Malwarebyte's browser guard features information regarding blocked ads and trackers on its toolbar icon.
Window users get a free 14-day trial to give the premium version a test run and determine whether they'll upgrade. Note, Malwarebytes can work alongside existing antivirus software meaning you can use it as an extra layer of protection for threats that make it to your computer.
Pros
Detects, and resolves both on-demand, and on-access threats
Malicious URL-blocking
Has an Ad and cookie tracker blocker
Can work alongside existing antivirus software
Cons
Lacks scan scheduling
Has no file shredder
Slow scanning
Free version users lack a password manager
The Panda antivirus software has an unlimited free version for Windows users, and a month-only free edition for Mac Users. On both platforms users get quite awesome features. These include a real-time malware, and antispyware engine to detect viruses, spyware, and other malware before damage.
Users also get on-demand, USB-protection and automatic scans. With automatic scans, the Panda antivirus uses behavioral scanning to identify threats before they infiltrate your device. Once it detects a threat, the automatic scanner alerts so you can individually decide whether to neutralize it. Concerned someone might edit your settings? Panda antivirus offers password protection.
Pros
Has real-time malware and spyware protection
Alerts user before neutralizing threats
Multiple scanning options
Boasts a beautiful, user-friendly interface
Cons
Limited free edition for Mac users
Contains ads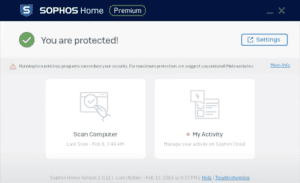 Sophos is popular among enterprise-scale users but it's free version is more suited for personal use. Because it's initially meant for enterprise-usage, the free version boasts an online console for management – a stand-out feature from all other antivirus software.
Consequently, you can install, and manage settings remotely enabling users to install antivirus software for loved ones that might be far away (limited to three installations per subscriber).
This free antivirus software has a real-time threat detection feature, and incredible call support for users. You also don't need to sign up for an account with the free plan. Other features include a malware scanner, server protection, and advanced network protection.
Pros
Remote account setup and management
Real-time threat detection
No sign up necessary
Cons
Not very effective in phishing protection
Only three installs per subscriber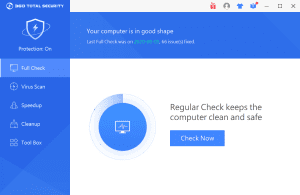 360 Total Security is a free device maintenance optimization software featuring an antivirus. It performs a quick scan of your system on installation to identify and remove threats from your main hard driver. However, it also includes other scans, such as a schedulable full scan to identify and remove threats from common device apps, startup apps and files, and system settings.
You can also run a custom scan on external USBs and hard drives. It has a relatively user-friendly interface, and because it's essentially a device maintenance-optimization software, integrates with other antivirus software including Bitdefender. 360 total protection also has a light footprint meaning it won't impact device performance. For a completely free software, it does pretty well.
Pros
Integrates with other antivirus software
Includes free device maintenance optimization
Light footprint
Cons
Ad-heavy
Some advanced antivirus features only limited to paid-version uses
Bottom Line
There are plenty of best free antivirus softwares in the market, but the Kaspersky Cloud free takes the cake for us. It is incredibly comprehensive, and uses the same advanced malware detection engine used on the premium version to detect, and stop threats. In a nutshell however, all antivirus software listed above perform up to par.