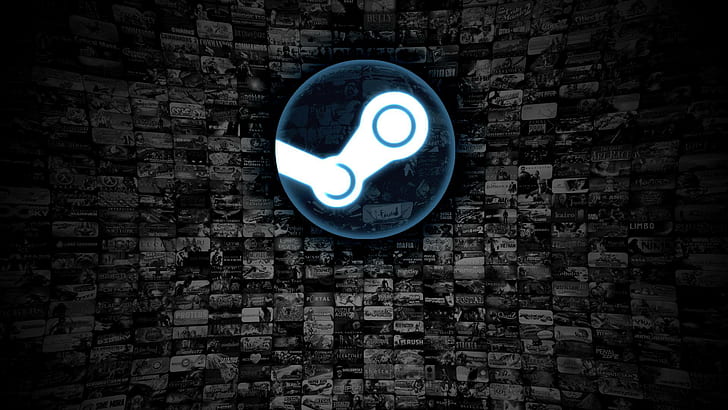 What You Need to Know About Steam
Valve Corporation's Steam is a digital distribution platform for video games. It's a website where gamers and programmers can trade and sell various titles.
Because of its flexible design and large user base, Steam has become a leading platform in the industry. Particularly important are the company's customer support services, which come equipped with various features and tools designed to aid and enhance the gaming experience.
What You Need to Know About Steam
Over 47 million people use Steam daily, and the service has been available for nearly 16 years. The industry has taken notice of its growth thanks to the consistent adjustments made to better suit players' needs.
So What Exactly Is "Steam?"
Steam is a digital distribution platform created for video game players and creators. It was initially designed for personal computers, but consoles like the Xbox and PlayStation were also added.
Instead of buying games physically and installing them onto their computers, users may check in to the website and purchase and play games online.
Whether making AAA titles or tiny gems, game developers of all sizes may benefit from the accessibility. If a developer joins the partner program, they may distribute their games on the service and easily interact with and inform Steam's user base.
Creators of games can utilize the channel to provide "game patches" to its users, which update or correct various aspects of the game. Developers can make the necessary changes without releasing a new title version.
When Was Steam Created?
The same organization that brought you the Half-Life series, Left 4 Dead, and Counter Strike also developed Steam in 2003. According to a Kotaku article, Valve designed the platform in 2002 so that it could more readily update its multiplayer games.
The wide selection of playable video games was welcome news to the gaming community. Valve also began incorporating other features that would later define Steam as the game distribution platform it is today.
Steam for Gamers
Steam is a well-known and widely used platform among gamers, who frequently use the site to get titles unavailable at brick-and-mortar retailers. Popular YouTubers' playthroughs of certain games available also helped bring the platform to the gaming community's attention.
Since it is hosted online, Steam provides a convenient channel for PC game buyers and downloaders to do business. Users must sign up for an account before making any purchases.
Customers can access their games across all compatible digital devices by logging into their accounts. Bug fixes and new releases are sent to a gamer's user base via the update and notification system. The service also often provides game bundles and price reductions for its users.
Every user has a Steam Library, a personal page where they can keep track of the games they've played, their accomplishments, and the other players they interact with. Players may communicate in real time with features like Chat and Game Hubs, both of which are available for members.
Video game enthusiasts may now broadcast their gameplay in real-time and work together on user modifications using the Broadcast and Workshop features. Such options provide a new dimension of engagement to the gaming community, enriching the player's time spent using their membership.
A Platform for Developers
Steam has been the standard for many years as a game distribution platform. The original game was Five Nights at Freddy's – now, the platform has more than 30,000 games, from the most popular to the most obscure.
When the platform launched, it welcomed games from any developer, provided they paid a fee and shared a portion of the revenues with the service. It was worth it for major game publishers but too much of a gamble for independent studios. The result was the launch of Steam Greenlight.
In the beginning, Greenlight was used to determine which independent games users were most interested in seeing made available on the service. Greenlight lets users select which titles were made available to the public. Nonetheless, in 2017, Steam Direct replaced Greenlight, and now creators must pay $100 to get their game launched on the site.
Steamworks subsidiary platform is where independent game creators may build partnerships  to distribute their games. After forming a relationship, game makers have access to Steam Direct and Steamworks, a free set of tools designed to help them optimize their games for members.
Incredible Customer Support
Steam offers several channels for contacting support. One example is the built-in support center, known as "Steam Support," where users may submit tickets and receive answers to their questions and concerns. Problems with games, accounts, and purchases are all handled by this department.
The Discussions website allows users to discuss and evaluate games with other players in a forum-style setting. Topics discussed may include anything from maintaining software to providing constructive criticism of the games. Moderators may be found throughout Discussions; some are community members, while others are paid staff from the Developers & Support Team.
In addition, there's a website dedicated to customer service. This keeps track of all tickets from the past 90 days and how long they've taken to meet a resolution. In doing this, admins and support can judge where they are lacking in the customer support sector.
The Bottom Line
If you want a platform that offers a genuinely inclusive community with access to games from nearly any platform, Steam is your answer. It's a robust community for gamers and developers, allowing them to interact with peers and each other to improve the gaming experience.