Best Animation Software
Whether you are an amateur or professional animator, using animation software to bring your visions to life is crucial to realizing them. While certain programs specialize in hand-drawn animation techniques such as traditional 2D cartooning, others provide more versatility with their tools for creating anything from sprite-based GIFs to 3D character models. Furthermore, good software should help streamline workflow management as well as providing features tailored to meet both individual requirements and budget needs.
Autodesk Maya is an advanced 3D modeling and animation program used by many Hollywood films. This advanced software produces realistic images while offering features to assist the design process such as color correction, onion-skinning, keyframe manipulation on timelines and speedy creation processes. Furthermore, Maya comes complete with libraries, templates, backgrounds and graphics that accelerate creativity.
Adobe Animate and Blender are two free animation programs to consider for video creation, with Adobe Animate providing vector-based animation which can be used for videos, applications, websites, etc. with support for raster animation, audio-video embedding, Action 3.0 scripting as well as tutorials to get users started with it. Blender also comes equipped with its own tutorials and guides to get started quickly with its many capabilities.
Blender is an extremely flexible program, capable of creating both 2D and 3D animations. With advanced features to aid character animation – such as its bone system for rigging characters, forward/inverse kinematics, forward/inverse translation and forward/inverse transformation – and an easy user interface, Blender makes creating animated films both 2D and 3D accessible to beginners alike.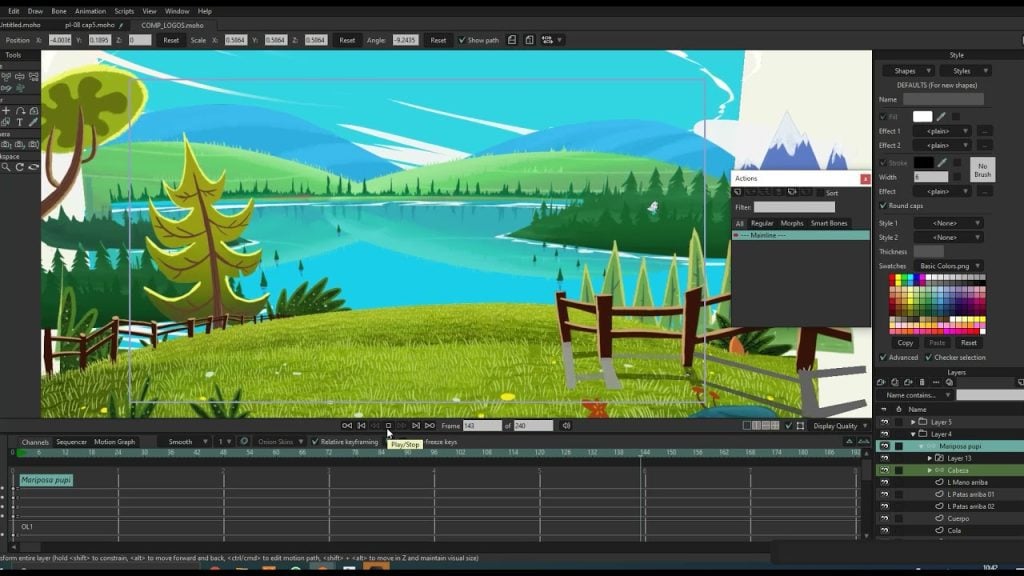 Moho Pro (formerly Anime Studio) began as a 2D animation software package and has evolved into an all-in-one illustration and animation solution, favoured by professional animators and digital artists alike. Used in Oscar nominated movies such as The Breadwinner, Song of the Sea and Secret of Kells as well as commercials for brands like Disney and Coca-Cola – professional animators use Moho Pro as their go-to illustration and animation tool!
C4D is an intuitive yet powerful animation program with an easy vector drawing tool and comprehensive rigging system, offering serious competition to Toon Boom Harmony at much lower costs.
Moho Pro's intuitive and fast rigging tools give you full control to animate anything from simple shapes to complex creatures. Rigs can be built using forward/reverse kinematics, target bones added for special control purposes or Pin Bones placed for specific use, interpolation modes set precisely, copy/paste animation between similar characters using similar skeletons, squash/stretch on any bone and more!
Moho's new physics engine brings your scenes to life by simulating wind, smoke, grass and bird flocks using Moho's particle system.
Animation with the new Layer Manager makes working with multiple layers easier than ever, enabling you to move and rearrange them easily to get exactly the look that you desire. Plus, with features like being able to resize and rotate shapes without adjusting individual frames separately – animating with this tool has never been simpler!
Beginner's Mode provides precise guidance to mastering Moho Debut features with automatic roll-over tips, built-in tutorials and more. Plus it comes equipped with a Content Library of characters, props and backgrounds you can use in your projects!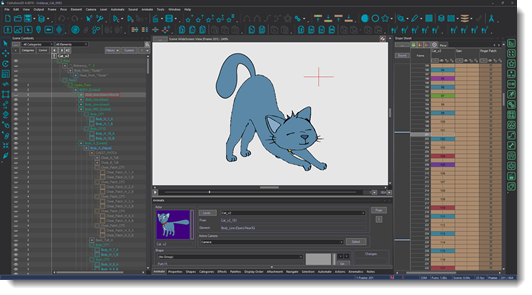 CelAction2D
CelAction2D is the go-to software of choice for leading animators and studios for creating high-quality 2D animation projects in high volumes, representing state-of-the-art high volume production. Designed to save animators both time and effort by creating character models from vectors and bitmaps which can then be easily rigged up, animated in WYSIWYG fashion and also automatically deformed and inbetweened into different ways – CelAction2D makes life easy!
Software designed by NDS allows designers to separate their drawing skills from actual animation, so teams made up of people from any background in animation – be it hand drawn, stop motion, 3D CGI – are able to produce high quality work quickly. An advanced inverse kinematics tool makes this possible, enabling animators to pose characters quickly and accurately without drawing their entire bodies, saving hours in time spent drawing entire bodies individually.
CelAction2D provides animators with access to over 60 special effects which can visually enrich animation with minimal effort, while easily adaptable parameters allow animators to animate more rapidly than ever before.
CelAction2D may not offer a downloadable demo version, but online training courses exist to help people become proficient with its software. ScreenSkills in collaboration with CelAction Tutors offer the CelAction2D Quickstart course which is offered free to eligible applicants supported by funding from BFI Future Film Skills initiative. Learn more and how you can enroll here.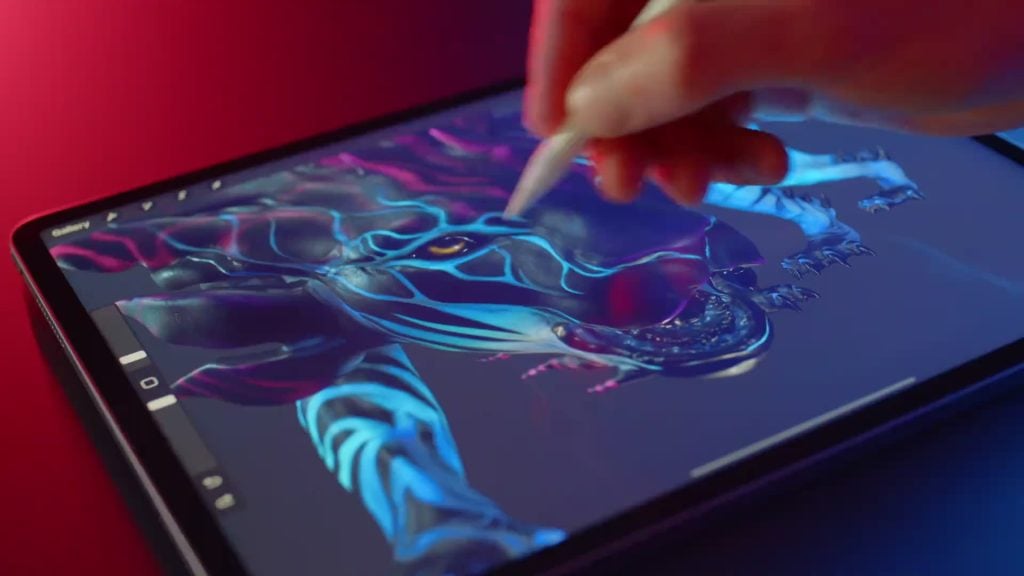 Procreate
Procreate is one of the most comprehensive and powerful digital painting apps in the world. But it can also be intimidating and frustrating to try and learn all the features. If you spend too much time trying to master all the features then you will burn out fast, and it's important to balance your time learning new techniques with creating art that is in your wheelhouse and that you enjoy doing.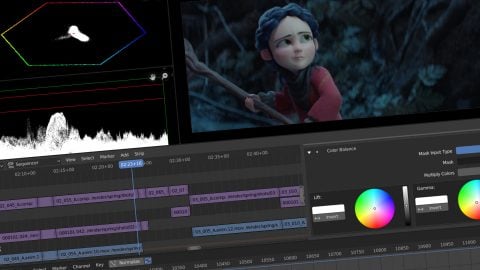 Blender
Blender is an advanced 3D computer graphics program offering comprehensive modeling, texturing, lighting and animation technology. Available as both free and open source software for download on both Windows, Linux and Mac computers, Blender makes for an ideal option for students or hobbyists interested in 3D design and animation.
Blender stands out among 3D software programs by being developed by artists rather than software engineers. Many started off as users before beginning to write code for Blender as a solution to their own personal issues, rather than doing it for profit. This often results in unique and innovative features not found elsewhere.
Blender is not only an outstanding 3D modeling program; it is also a formidable video editor with capabilities that rival even the most costly paid video editing programs. This is particularly evident when it comes to visual effects like adding rain effects for example.
Blender provides users with multiple tools for 3D modeling and sculpting, character rigging for animation and an advanced particle system for creating smoke, fire and other special effects. Other useful tools in Blender include 2D/3D hybrid Grease Pencil tools, physics simulations and scripting capabilities. Animation artists can use Blender to quickly and efficiently create complex characters or objects for films, television shows or games by setting keyframes for each movement, then having the program fill in all frames between for an animated result.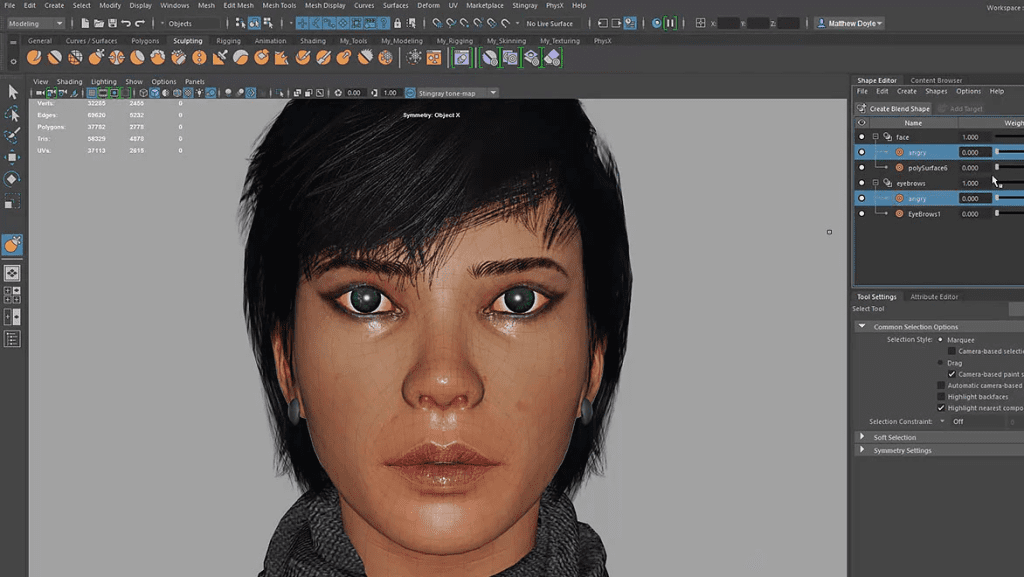 Autodesk Maya
Autodesk Maya is a comprehensive 3D computer graphics program used in film, motion graphics and video game production. As one of the premier animation and visual effects tools available today, Mastering Maya should be part of any serious animator or VFX artist's toolbox. However, its steep learning curve means it may take some time before it becomes operational; but with dedication and patience you may be able to speed up progress more rapidly.
Maya offers more than just modeling and animation features; it also boasts advanced tools for texturing, shading and lighting. Maya features mental ray renderer which offers photorealistic results while its NURBS (Non-Uniform Rational B-Splines) modeling system makes creating complex curves and surfaces simple.
Maya is widely recognized for its animation capabilities, making it the industry standard software for character animation. The rigging system can be customized easily while keyframe animation enables users to animate objects and characters by marking specific points along their timelines.
If you're serious about animation or starting out, investing in an Autodesk Maya training course would likely be worthwhile. But if your main aim is simply exploring 3D modeling and animation software options like Blender could be more suitable.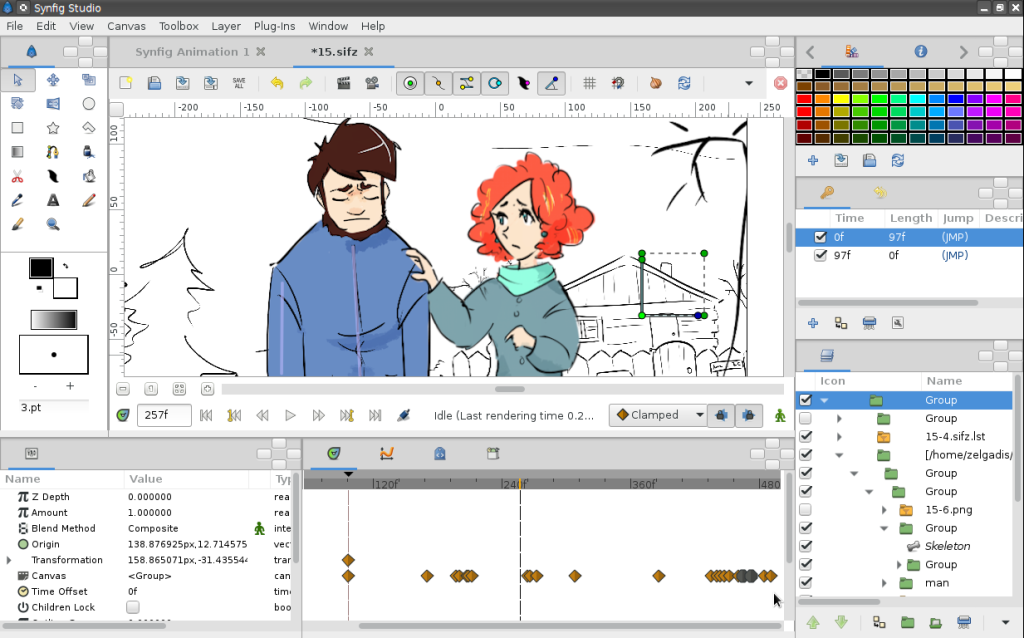 Synfig Studio
Synfig Studio is a free 2D computer animation program with cutting-edge features. While being powerful, its user interface remains straightforward. Furthermore, Synfig supports various file formats as well as having both stable and testing versions available to experiment with new features.
Even though Synfig provides various drawing tools, many users seem to opt out and draw elsewhere before importing assets into it. This is due to its animation technique; which mimics Terry Gilliam's Monty Python interludes and other cartoons; every object you want animated gets attached to a rig and recorded for every movement it makes while on it, before this recording is played back and played forward as animation.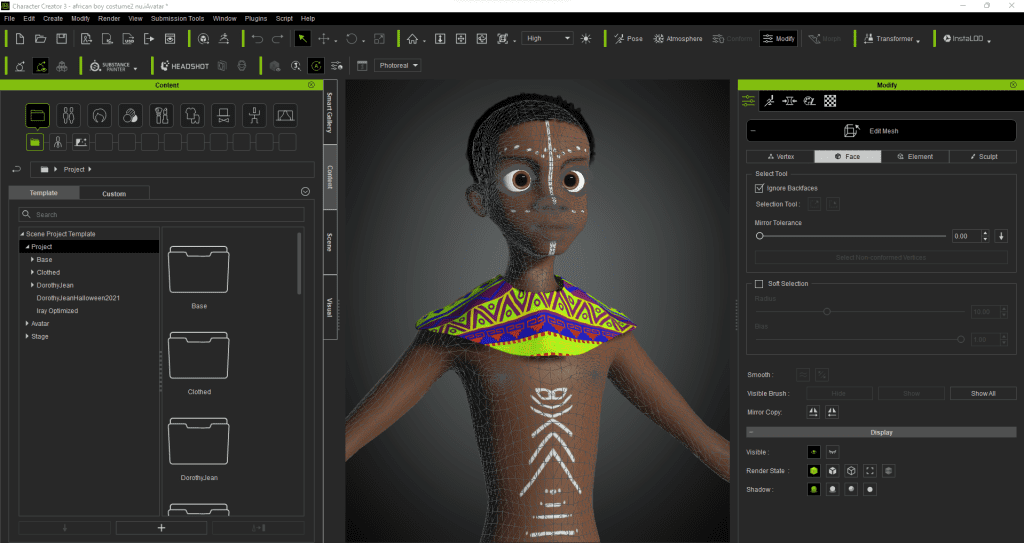 Cartoon Animator 4
Animators are responsible for drawing cartoon animation frame by frame or using 3D computer software to interpret movement and transpose it onto characters and scenes. But you don't need to be Disney-grade animator to craft amazing characters and scenes; all it takes is some imagination and an animation tool that makes creating fun animation simple!
Reallusion's Cartoon Animator 4 is an accessible 2D animation program designed for simplicity and productivity. You can transform any image into an animated character, control facial animations with facial expressions, create lip-sync animation from audio recordings, and much more with this software. Plus it comes equipped with pre-built character templates or you can design your own.
Cartoon Animator 4 includes a set of motion templates which can be applied to any static image. Simply double click one of these actions, and your character will begin moving! Easily incorporate sound effects or add your own script by recording yourself speaking or entering text or uploading an existing audio file for them to speak from.
Cartoon Animator 4 used to combine animation and live action footage has long been a hallmark of children's movies. Now with Motion LIVE 2D, users can use motion capture gear to track their movements and have digital puppets mimic them in real-time.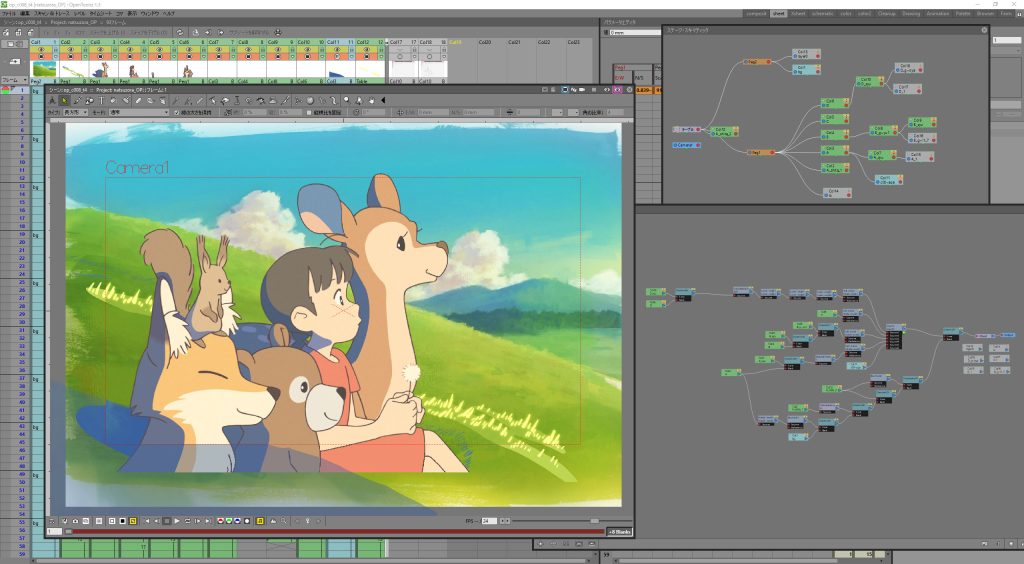 Open Toonz
Animations are an engaging way to convey information, engaging an audience in an entertaining manner and keeping their attention. While 3D animation has become more mainstream, 2D cartoons remain widely utilized by major film and television productions. But creating quality 2D cartoons requires knowledge of traditional hand-drawn techniques along with modern digital tools; Open Toonz provides animators with a range of tools designed specifically to ease production.
Open Toonz was released as a free program by the international community under an open source license in 2016. It is based on Digital Video S.p.A's Toonz software developed in Italy and customized by Studio Ghibli for their use in creating animated films.
At its core is an animation suite packed with features to cover every step of the animation process from scanning, raster and vector drawing and special FX to paperless workflow support, effects compositing tools and an impressive frame-by-frame animation system with motion tracking and bone support; plus touch-based drawing accessories as well as various rendering options.
Even with all its features, this animation software offers an extremely user-friendly interface that's tailored for newcomers to animation. Its graphical design resembles other programs like Adobe Animate and MS Paint so most users should find learning it straightforward. Plus, this program comes equipped with a helpful help file to provide guidance in terms of basic animation terminology.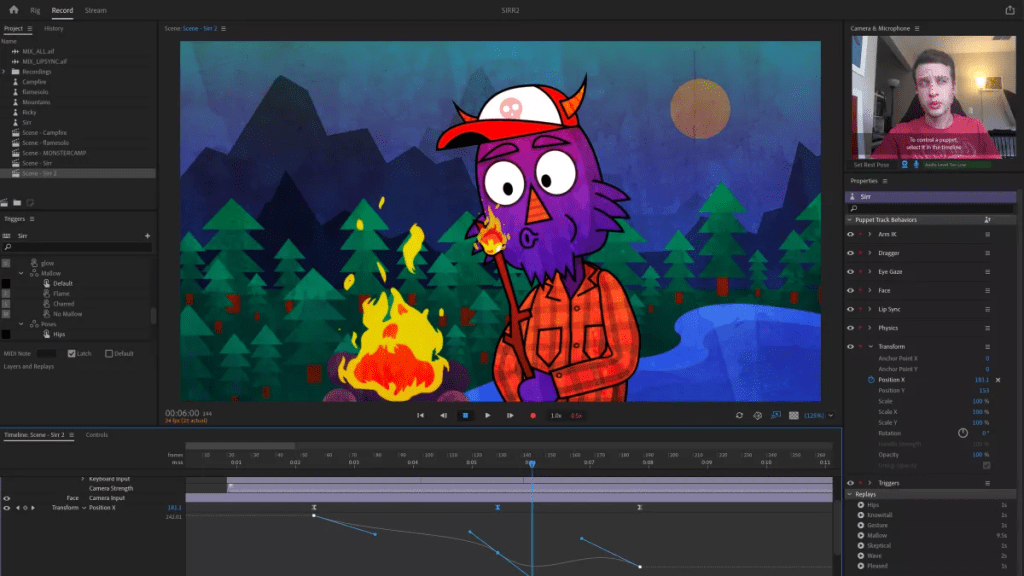 Adobe Character Animator
Adobe is well-renowned for their creative software products, such as Photoshop, Acrobat Reader DC, Lightroom and Illustrator. Their latest addition – Adobe Character Animator – is a motion capture animation software which uses face and head tracking technology with automatic lip sync and body movements to produce professional-grade animation.
Adobe Character Animator is a robust app ideal for YouTube and Twitch content creators looking to add creative, energy-packed animations to their videos. Major television production studios also rely on it as it speeds up their animation workflow for various projects.
The software is very straightforward to use and comes equipped with an extensive library of pre-designed puppet templates to get you going quickly. Furthermore, its workflow has been tailored specifically for animation without too many extra features that could cause distraction.
Adobe Sensei AI uses face and head tracking technology to precisely match visemes (face and mouth shapes) with character models in real-time, which helps avoid the uncanny valley effect often encountered when dealing with facial animation. This makes the results look very realistic.
Adobe Character Animator lets you use voice control to move a puppet, record dialogue or monologue scenes, and watch back the animation performance as video playback. Plus, export your performance for use with After Effects or Premiere Pro!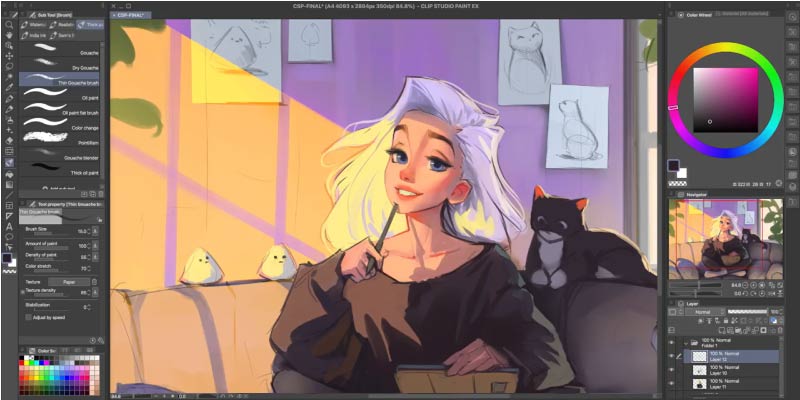 Clip Studio Paint
Clip Studio Paint app is a digital design tool tailored for users of all skill levels – from novice to expert. Packed with tools that will allow you to personalize your artwork exactly as desired, such as brushes and settings you can choose to suit any artistic skill level and special features like vector sketch drawing tools, pen stabilization features, texture sprays and repeatable pattern brushes; though at times its interface may feel more busy or cluttered than other programs on the market, users have options for moving, docking and hiding elements as required for optimal design results.
One unique feature that this software offers is an effective color mixing palette, which makes creating colors easy using RGB, CMYK and HSV methods. This color mixing palette works quickly and smoothly compared to using Adobe Photoshop alone for creating realistic shades.
The History of Animation Software
History of animation software is long and fascinating. People began experimenting with computer graphics as early as the 1940s and 50s, though these experiments were mostly conducted for scientific and research purposes. Composer, animator and inventor John Whitney Sr. is widely recognized for creating the first animated film ever in 1908 called Fantasmagorie; using an innovative style involving drawing on illuminated glass plates before tracing over previous images to achieve fluid movement. Whitney later animated Alfred Hitchcock's Vertigo opening title sequence alongside legendary graphic designer Saul Bass; both works were accomplished simultaneously!
After World War II, digital computers became readily available and new horizons for computer graphics opened up. By the 1960s, universities and corporations established departments dedicated to this emerging field. Many early attempts with computer animation focused on 2-dimensional imagery; Bell Labs even created a wireframe animation of a satellite orbiting Earth in 1963! However, Ed Catmull and Fred Parke later created a 3-D rendered movie featuring moving models with smooth skin covering hands and faces; Catmull would go on to found Pixar!
In the 1980s, animation software advanced significantly. Motion capture technology was utilized as part of biomechanics research tools; however, 3D animation truly came into its own after George Lucas released Star Wars films in late 90s.