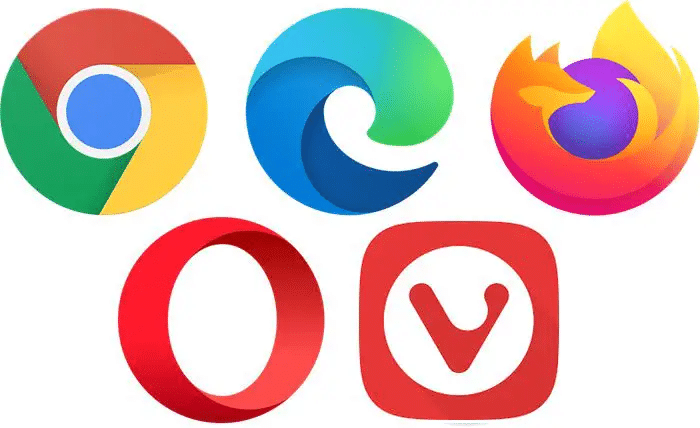 Top 10 Best Web Browsers
The best web browsers aren't necessarily the most popular. You have tens of web browser options, each with different security, accessibility, customization, and privacy features. Limiting yourself to the popular ones could severely limit your browsing experience.
This guide discusses the Top 10 Best Web Browsers you should consider for the ideal browsing experience.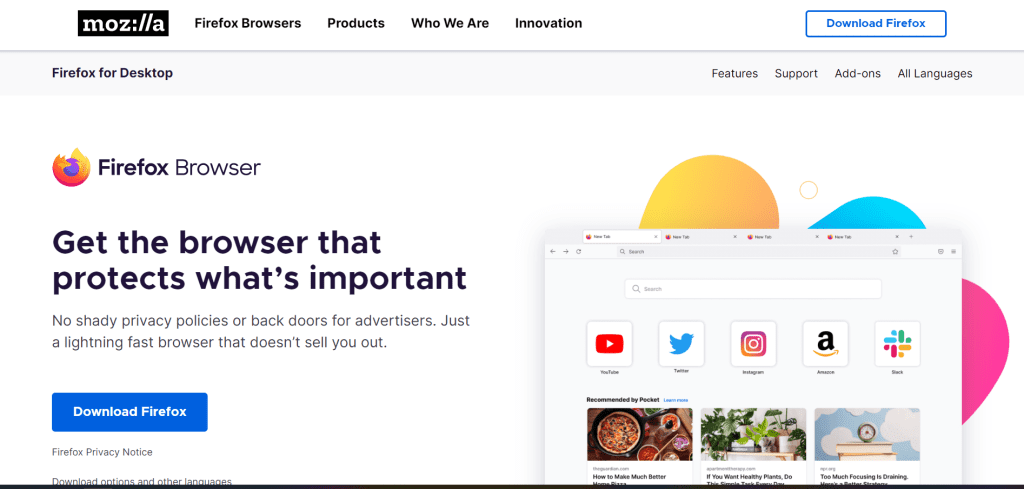 Firefox, though third in market share of browsers, takes the top spot as the best browser with the best privacy, speed, and security features. It prevents all forms of tracking, encrypts browser requests, and works smoothly even on modest hardware.
Firefox users can fully customize its appearance and improve functionality and performance using its endless plug-ins and extensions. It also has some interesting features. For example, you can pop a video out of the browser window when multitasking and use multi-account containers to log into the same site on different tabs using different credentials. Firefox also has a Reader View button to declutter ads and promos from web pages.
View at Mozilla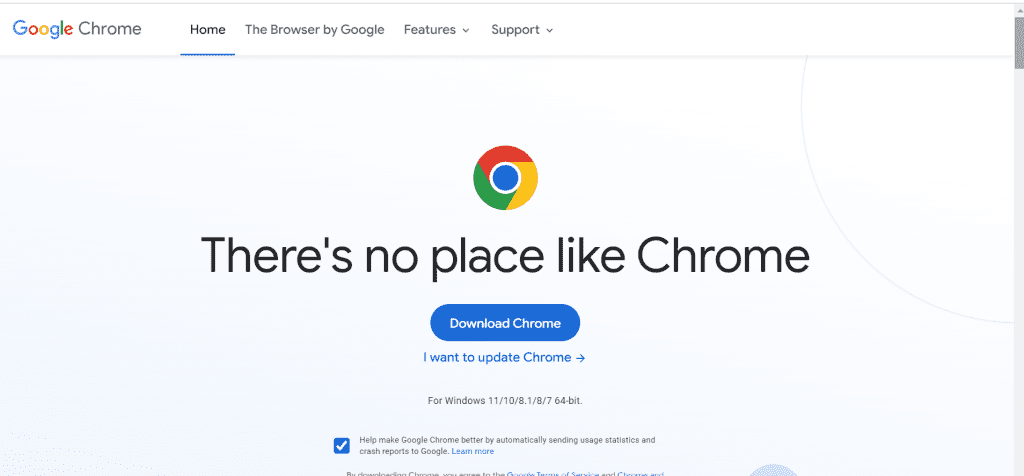 Google Chrome has more users than all other browsers combined, and for good reasons. It is easy to use, has endless add-ons and developer tools, and is perfect for people already used to Google's suite of services. It also enables WebXR API for VR and AR.
Chrome is available on different platforms, so it is perfect for people who switch between different devices and platforms.
On the downside, Chrome is very hardware-hungry and can run slow on modest hardware and RAM. Also, if this were a list of the best web browsers for privacy, Chrome wouldn't make it. Also, it is the only popular browser not to have the Reading mode.
View at Google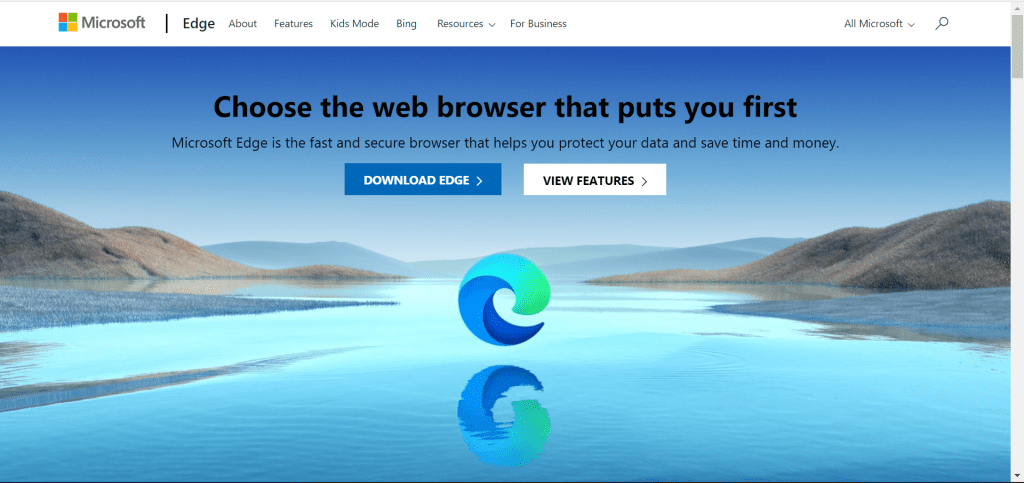 Microsoft Edge is the default windows browser. It is fast, secure, and has a visually appealing user interface. Though it looks and feels like Chrome, it can do several things that Chrome can't.
Microsoft Edge's features include Startup Boost, which reduces the time it takes to launch; sleeping tabs which saves memory when not using some tabs, Collections feature for organization and planning; and Efficiency Mode to extend battery life. You can also save web pages as apps and run them as such without launching the browser.
The Immersive Reader mode can remove all distractions and read webpage text aloud when reading something online. Its privacy customization options are clear, unlike other browsers.
View at Microsoft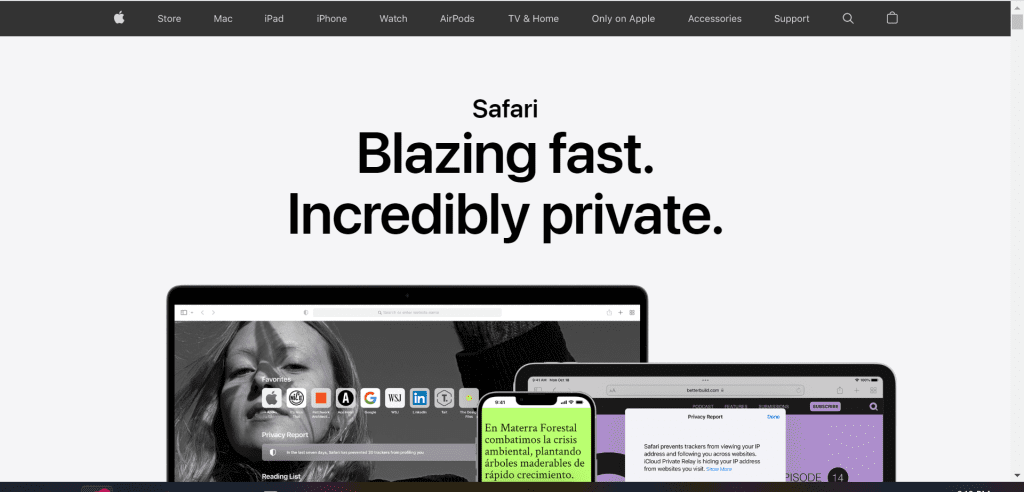 Apple Safari is the world's fastest and most power-efficient browser due to its Nitro engine. It was designed only for Apple products, which is why it is not at the top of the list. It is hands down the best web browser for apple devices.
Safari has a simple design and is not very customizable. It supports Chrome extensions, and you can access your privacy report, which details all the websites that have tracked you across the internet.
On the downside, though, Apple Safari's features are a bit complicated to use.
View at Apple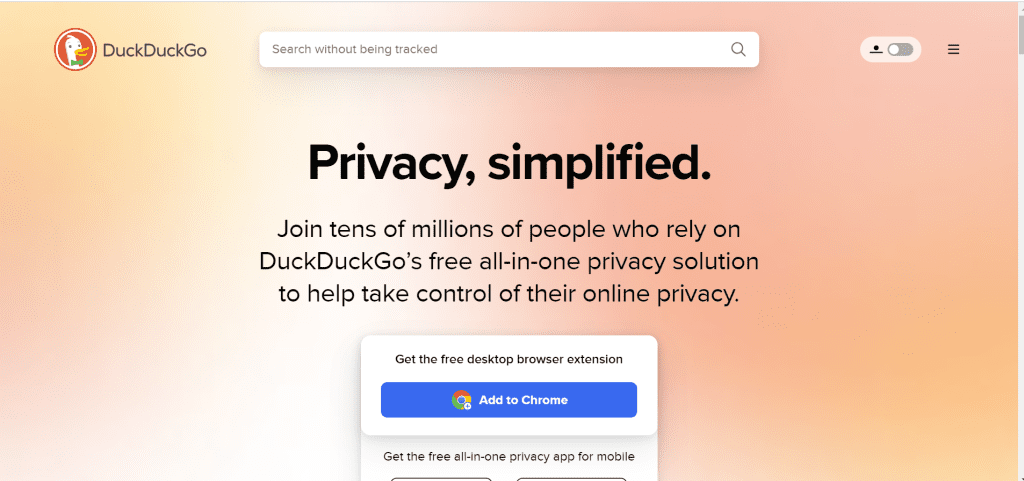 If privacy is your top concern when browsing, DuckDuck is the way to go. It never collects personal information, blocks all tracking forms, and your search history isn't uploaded to any server. It also allows you to clear all your data and tabs by tapping on a flame icon on the menu.
On top of these features, it has a feature that indicates the security rating of a website above the address. You can get more details and information on the score by tapping on it.
The browser also has a lock setting feature that prevents unauthorized access. If you would rather use other browsers, you can take advantage of DuckDuckGo's privacy features as an extension or search engine.
View at DuckDuckGo
Opera is arguably the most innovative browser. It is the originator of several features like CSS, pop-up blocking, tabs, private browsing, re-opening recently closed pages, and a built-in search box, all of which have been adopted by most other web browsers.
Opera features a built-in ad blocker and VPN for privacy, Crypto Wallet for cryptocurrencies like Tron and Bitcoin. A quick-access sidebar allows easy access to frequently needed apps like WhatsApp, Facebook, Twitter, Spotify, etc.
Another interesting feature is Opera Turbo, which enables faster page loads in slow connections. But it is only available on mobile browsers.
If you are a gamer, Opera has an alternative designed for games with features like Razer Chroma support and Twitch integration, Opera GX.
View at Opera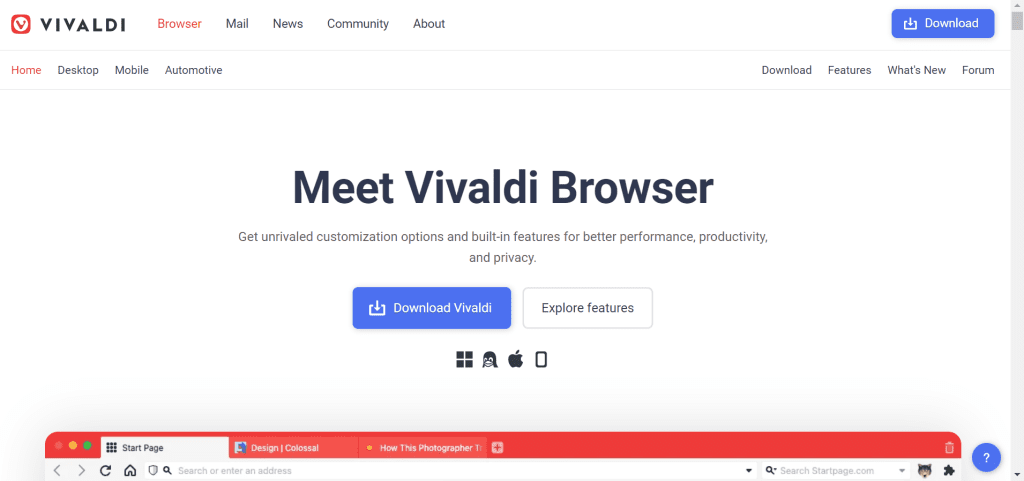 Vivaldi allows you to customize pretty much everything from the interface to how navigation works. You can breathe new life into the boring old monotonous browser and web design.
Another desirable feature of this web browser is that it allows you to adjust pages' color schemes and fonts; customize how the search engine, tabs, and start page work; assign browser commands to keyboard shortcuts, gestures, or function keys; etc. It is nearly impossible to find two Vivaldi users with the same setup.
If you often multitask, such as listening to music on YouTube when browsing, you can pin web pages to the left for simultaneous browsing. Vivaldi also has privacy features, such as a built-in tracker blocker to prevent the collection of personal information for tracking.
View at Vivaldi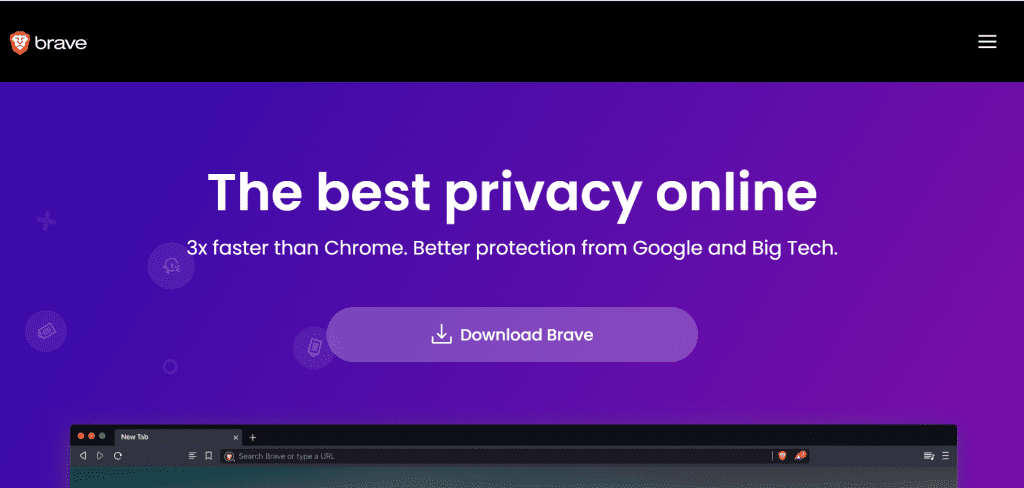 Brave is a free web browser with a strong focus on security and privacy. It blocks phishing, malware, ads, cookies, etc., by default, making it an excellent option if you are worried about your online privacy.
Brave has several unique features. For example, it has a private video-conferencing platform, an offline playlist feature for the mobile version, and the integrated Brave Attention Token (BAT) cryptocurrency wallet. You can store BAT tokens in the wallet and use them to support content creators when you view their content. If you enable Brave-run ads, you can earn BAT tokens.
View at brave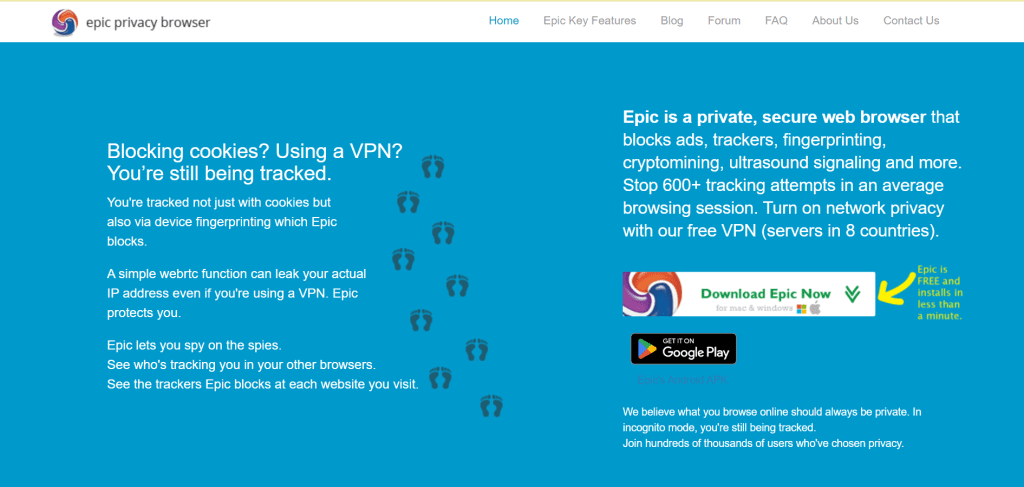 Epic browser is an excellent option for people with security and privacy concerns. All its privacy features are turned on by default, including blocking ads, cookies, and tracking.
Epic does away with features like auto-fill, auto-sync, and spell check. It doesn't save your history or log-in details, doesn't allow plug-ins, and blocks RTC calls to prevent revealing your IP address. Think of it as constantly browsing in incognito or private mode.
The default search engine of the Epic browser is DuckDuckGo, which is known for its privacy. But you can always switch to your preferred one. It is perfect for its privacy features but quite restrictive.

The Chromium browser is an open-source project primarily developed and maintained by Google. It has fewer features than Chrome because it was designed to be fast and lightweight.
Chromium Browser is compatible with all Chrome extensions, so it can be an excellent alternative to the bigger and more resource-intensive Chrome. It also doesn't collect any personal information or deliver it to Google.
On the downside, Chromium is less stable than Chrome, so it may crash from time to time.
View at Chromium
Conclusion
It is clear that simply being popular doesn't make a web browser better than the rest. Furthermore, browsers may offer similar features, but it doesn't necessarily mean that they offer the same level of security or privacy. Different browsers have things they do better than the rest.
For instance, if you want to customize your browser fully, you can go with Vivaldi. If you want total privacy, Epic, DuckDuckGo, and Firefox have different levels of privacy you can consider. As for innovative features, Opera and Safari take the lead.
It's also worth noting that most web browsers don't offer the most private or secure experience out of the box. It's up to the users to decide how to configure the security and privacy options that their browser of choice makes available to them.
Like any other app or software you use regularly, the best web browsers for you depend on your personal preferences. In addition to security and privacy features, be sure to consider other factors, such as browser performance, speed, sync, and user-friendliness.