---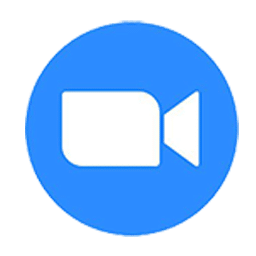 Zoom is a widely recognized video conferencing application based in the cloud. When it comes to video conferencing programs, Zoom is among the best. It's been a massive hit for both professional and personal use, letting you hold virtual meetings with coworkers, friends, and family when you can't get together in person.
Software details
---
Android / mac / Windows 10
Software description
---
Zoom quickly gained popularity upon its release, especially during the holidays when families can't be together for functions. However, the platform peaked during the COVID pandemic when it became an invaluable tool for those dealing with working remotely.
What Is Zoom?
Zoom is a cloud-based video conferencing service that lets you virtually connect with people using video, audio, or both while engaging in real-time discussions; these meetings can be recorded later. In 2019, Zoom was utilized by more than half of the Fortune 500 organizations, and the following year, it had even more meteoric growth, expanding by 227 percent.
A video conference call connected via this platform is known as a "Zoom meeting." A webcam, laptop, and camera (or cell phone with service) are all needed to join these conferences. On the other hand, a Zoom Room is a simple hardware installation that allows businesses to arrange and begin Zoom Meetings in their conference rooms.
When it comes to larger businesses, Zoom Rooms, which come at the cost of a separate subscription on top of a Zoom membership, are extremely useful for collaborative environments.
Primary Zoom Functions
These are some of Zoom's most notable characteristics:
The free plan allows for an infinite number of one-on-one sessions.
Attendee cap for group video calls: 500 (if you purchase the "large meeting" add-on). The free version allows a meeting for up to 40 minutes in length with 100 participants or less.
Share your screen during meetings, whether one-on-one or with a big group, and everyone can see exactly what you're looking at.
Zoom meetings are recordable for sharing or archiving later.
Decide On Your Numbers
Zoom facilitates worldwide video conferences with as many as 1,000 people and 49 on-screen videos. It also enables one-on-one chat sessions that may expand into group conversations, training sessions, and webinars for internal and external audiences. The free tier supports an infinite number of one-on-one meetings but only 40 minutes of group meetings with a maximum of 100 people. Pricing for paid plans begins at $15 monthly.
Four primary price points are available for Zoom clients:
Using Zoom's Free tier doesn't cost anything. One-on-one meetings are permitted at no limit. The maximum time for a group meeting is 40 minutes with 100 participants, and no recordings of the sessions are allowed.
When upgrading to Zoom Pro, you may host meetings for $14.99 monthly. Zoom Meeting hosts can make unique identifiers for recurring sessions, and you can record them locally or in the cloud. However, a single Zoom Meeting cannot go more than 24 hours.
Zoom Business provides additional features for business owners. Zoom meetings may be branded with custom domains and URLs, and cloud recording and transcription services are provided for all sessions. This is a game changer when you want to record training videos and other material.
Zoom Enterprise is designed for companies with 1,000 or more employees and costs $19.99 per month. You'll receive a customer success manager, unlimited cloud storage for recordings, and savings on webinars and Zoom Rooms.
Optional Zoom Rooms: After the first 30-day free trial, Zoom Rooms cost $49 per month plus a room membership, and Zoom webinars cost $40 per month plus a host subscription.
Best Places to Use Zoom
The desktop program is compatible with Windows and macOS, while Android and iOS may use the mobile version. The most robust experience is on the desktop application.
All the applications let you attend a conference immediately without creating an account, but you can easily make one with Zoom, Google, Facebook, or a single sign-on.  After signing on, you're able to perform the following tasks: You can choose to initiate a Zoom meeting, share your screen via Zoom Room, invite people to a meeting, change your screen name, chat, or begin a cloud recording.
You can even start a poll or go live on Facebook. The desktop version has way more features than the mobile option.
Start a local recording, make polls, go live on Facebook, and more if you use a desktop computer. In other words, the desktop software has more features, but the mobile app is still quite useful, especially if you're a free user.
Zoom is also available using the following platforms:
WordPerfect Outlook
Chrome add-ons that magnify
The Zoom Browser
TVs with a zoom function
Should You Choose Free or Paid?
Users should be aware of certain key distinctions between the premium and free Zoom subscriptions.
The Free Version
With the free version, you can download Zoom on any computer or mobile device and use it to attend a conference by entering the meeting ID. It's possible to mute or turn off the camera before you join. You can host and participate in virtual conferences, share your screen, organize your contacts, and more. All of the most basic functions are available in the free version.
Paid Version
If you choose Zoom's paid tiers (Pro, Business, or Enterprise), you may create an account and install the software on a company computer. After that, you may plan Zoom meetings and incorporate the platform with your organization's other programs.
Zoom: The Bottom Line
The best thing about Zoom is that businesses of all sizes, and individuals for personal use, can leverage the power of this platform. Zoom has become the standard in video conferencing, and when integrated with other programs and applications, it becomes a powerful tool for business.
If you have a larger organization, your best course of action is to choose a paid version of Zoom. You'll have access to more features that help streamline your company.
Alternate Softwares